Essential oils
Essential oils go way back in history for their therapeutic and aromatic characteristics. Now, we have research studies to back their popularity. Essentials oils are concentrated hydrophobic liquid containing volatile natural chemical compounds from plants. Essential oils are generally extracted by distillation, often by using steam. Other processes include expression, solvent extraction, absolute oil extraction, resin tapping, wax embedding, and cold pressing. They are used in aromatherapy, skin massages, perfumes, cosmetics, soaps, skin treatments, for flavoring food and drink, and for adding scents to incense and household cleaning products. The modern-day consumers are more inclined towards the recipes of yesteryear and have become extremely particular with the sort of natural products they let themselves apply directly to their skin. They are now more partial to the raw formulations infused with herbs and plants that are not only rejuvenating and refreshing but are also therapeutically appealing and beneficial.
Today, essential oils are predominantly used by health-conscious consumers for aromatherapy and topical use. The oil is diluted in a carrier oil for topical use, diffused in the air by a nebulizer or diffuser, heated over a candle flame, or burned as incense.
For topical applications, essential oils are usually diluted in a carrier oils. This can be any oil readily available, the most popular for skin care being jojoba, sweet almond, coconut, wheat germ, argan, olive and avocado.
Essential oils are also used as effective natural pest repellants without being toxic to mammals. They are also widely used in protecting organically grown crops.
Not all oils are grown and obtained equally. When you buy essential and carrier oils from Natura Bona, rest assure you're getting a top quality organic or 100% natural oil; free from pesticides and chemicals. Natura Bona oils are 99% organically grown, but does not seek USDA organic certification to keep prices low and pass the savings and benefits to customers.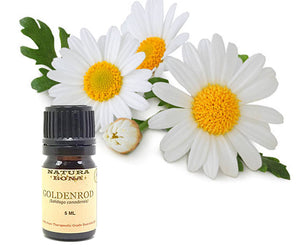 Essential Oils: Wellness & Therapeutic Benefits
Essential oils are laced with abundant of health benefits. They are naturally seeped from some of the unique native and exotic plants known to mankind with plenty of soul-calming elements to offer. Being widely used for Aromatherapy, these premier aromatic and medical oils relieve people of physical ailments and bring emotional stability. Essentials oils carry antibacterial and antifungal properties. The correct blend of these oils when applied directly to the skin helps alleviate and prevent severe skin conditions. Many essentials oils also contribute towards strengthening the immune system, reduce the pain of chronic nature, act as a skin elixir and the fragrance uplifts your soul.
Visit Our Shop
Fast Free Shipping
Plus free returns make shopping easier.
Click here to See Details
Contact Us
Have a question or just want to say hi? We're here to help!
Click here to See Details
Returns
Our Return Policy
Click here to See Details